Journey so Far
In operation since about 20 years, the company has made rapid strides in innovating garments, in production processes and in capturing a huge market. Its journey is marked by awards such as the DLF Anniversary Recognition Award received in 2015, DLF Young Entrepreneur Recognition Award in 2014 and the DLF Make in India Award 2016. In Time Garments focuses on the knitted garments segment and has achieved commendable success in export markets.
From a small unit, In Time Garments progressed to becoming an ultra-modern garment manufacturing facility with various lines for cutting, printing, embroidery and stitching as well as an up to date R&D lab.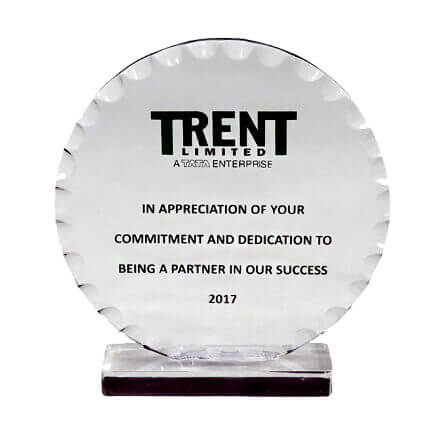 TRENT LIMITED (TATA ENTERPRISE)
2017
TRENT limited (WESTSIDE) awarded us best vendor award in 2017 for our commitments towards quality & timely delivery. IN TIME GARMENTS always stands for quality & timely delivery with vertical set up, in addition we have always focused on design capabilities & technological support. we have one of the finest designers which IN TIME GARMENTS have flourished in an understatement.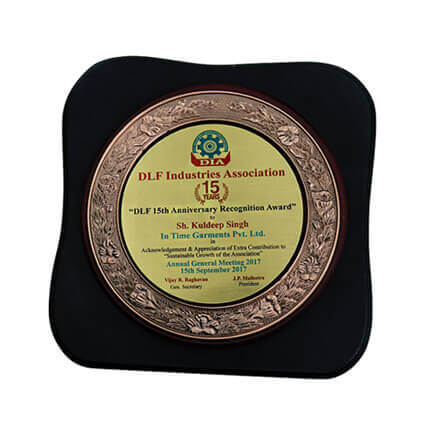 DLF Anniversary Recognition Award
2017
DLF, one of the most trusted reputed names in the corporate world of India has recognized our efficiency and advancement and honored us with DLF Anniversary Recognition Award. We are proud to receive this prestigious award.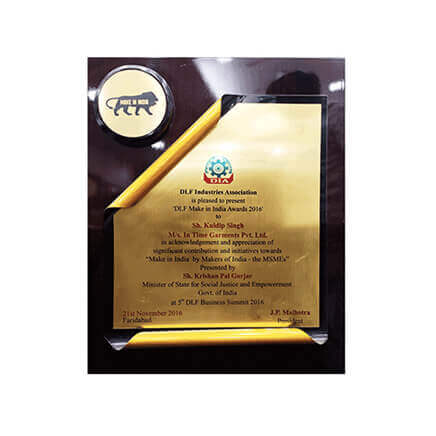 DLF Make in India Award
2016
We are proud of our country and committed to transform our country into a manufacturing hub in the garments and textile sector. We have been strengthening our nation by manufacturing garments in our country and contributing to our economy. Consequently the recognition comes in the form of DLF Make in India Award.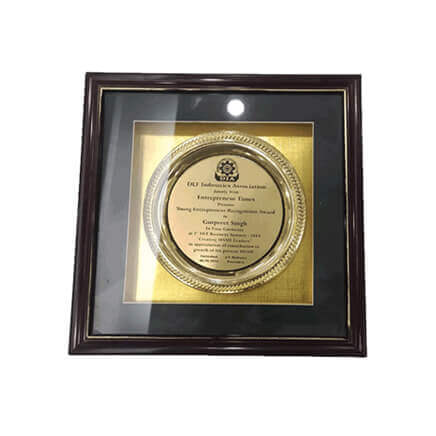 DLF Young Entrepreneur Recognition Award
2014
We ventured into the entrepreneurial world with an indomitable inspiration. Withstanding all challenges, we surged ahead and established our company as a name to reckon with. Award like DLF Young Entrepreneurial Recognition Award motivates us to walk ahead in the path of progress.