MACHINERIES - "THE STATE-OF-THE-ART TECHNOLOGIES IMPORTED FROM JAPAN"
Brains and equipments meld seamlessly to power our manufacturing operations. We have the finest innovative and skilled workforce and in order to realize visions and give shape to ideas we have the best equipments. As a prime garment manufacturer catering to leading fashion labels, our manufacturing facility boasts of laser cutting for precision and repeatable accuracy Embroidery is our high point and we realize the best by using only the best, world renowned brands such as Tajima and Barudan Our stitching, cutting and finishing lines also boast of fully automated, computerized equipments such as juki from Japan. Catering to top brands, we fulfill every expectation in terms of consistency, repeatability, reliability and timely deliveries through a coherent, cogent manufacturing line.
We Follow 5S system for enhancing the work efficiency, environment safety and standard process flow. It reduces wastage, minimizes handling time and maximizes the profit.
Sort: When in doubt, throw it Out.
Straighten: A Place for everything and Everything in its Place.
Sweep: The Best cleaning is to not need cleaning.
Standardize: See and recognize what needs to be done.
Self-Discipline: The less self-discipline you need, the better.
High Value Machines reproduces high value quality
| Machine | Quantity | Company |
| --- | --- | --- |
| Dori Machine + 4 Color Sequence + Laser Machines | 4 | TAJIMA |
| Four Color Sequence Machines | 4 | TAJIMA |
| Two Color Sequence Machine | 4 | TAJIMA |
| Nine Color Thread Embroidery Machines | 10 | BARUDAN |
| Laser Cutting Machines | 5 | VIABLE |
Machines in Garment Setup
| Machine | Quantity | Company |
| --- | --- | --- |
| Stitching Machines | 400 | JUKI |
| Pattern making CAD + Plotter | 2 | OPTITEX |
| Press | 25 | Ramsons |
| Needle Detector | 3 | Ramsons |
| Washing | 6 | Ramsons |
Our Workshop
OPTITEX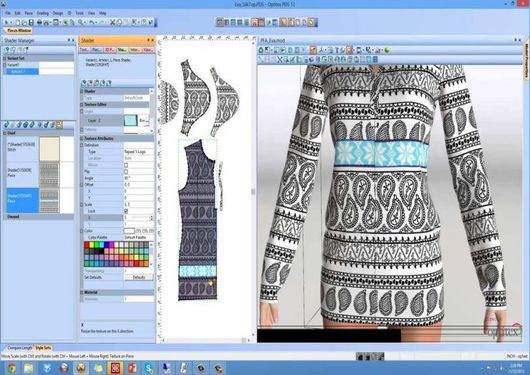 CUTTING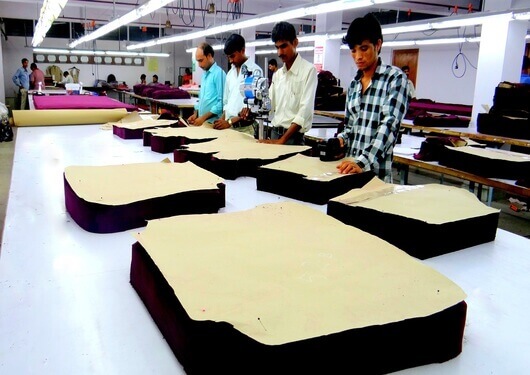 EMBROIDERY FLOOR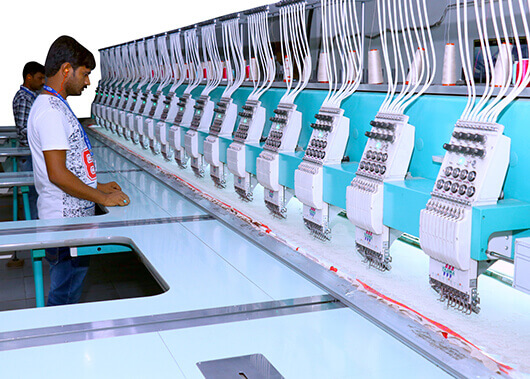 JUKI-F600-6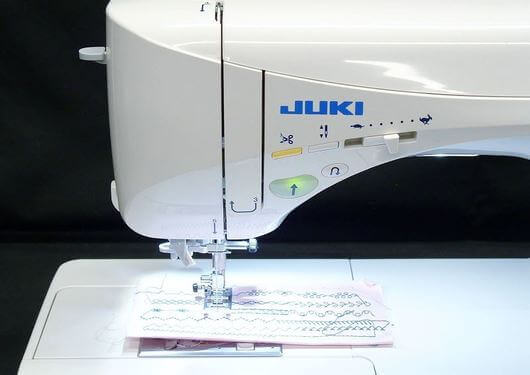 GARMENTS SEWING
GARMENTS FINISHING